This is the first issue of Sunday R&D.
If you're reading this, I want to thank you for taking a few minutes out of your weekend to check in & I want you to know that I don't take your time for granted.
The R&D stands for Research & Development.
This is my way of learning out loud by putting together 3 simple ideas that resonate with me every week in a quick, no-nonsense email.
A few years ago, I didn't have the courage or the discipline to share my thoughts with others in this type of medium. Self-doubt and my inner critic always over-powered my curiosity & that voice held me back from starting this newsletter for years. In fact, it held me back from doing a lot of things...    
🏃‍♂️ Running My First Half-Marathon
Next weekend (04.30) I'll be running my first half-marathon at Sunset Beach! (I think registration is still open if you want to sign up).
3 years ago I couldn't run a mile. Seriously. I tried & then after a quarter mile I realized how out of shape I was & how dillusional my goals were. I had to get humble: drastically lowering my expectations & expanding my timeframe.
And that was exactly what had always held me back from running in the first place. I didn't want to look like a fool. I didn't want to put myself in a position where I was at the bottom of the totem pole. I was terrified of being a beginner because my ego was too fragile to allow myself to suck at something.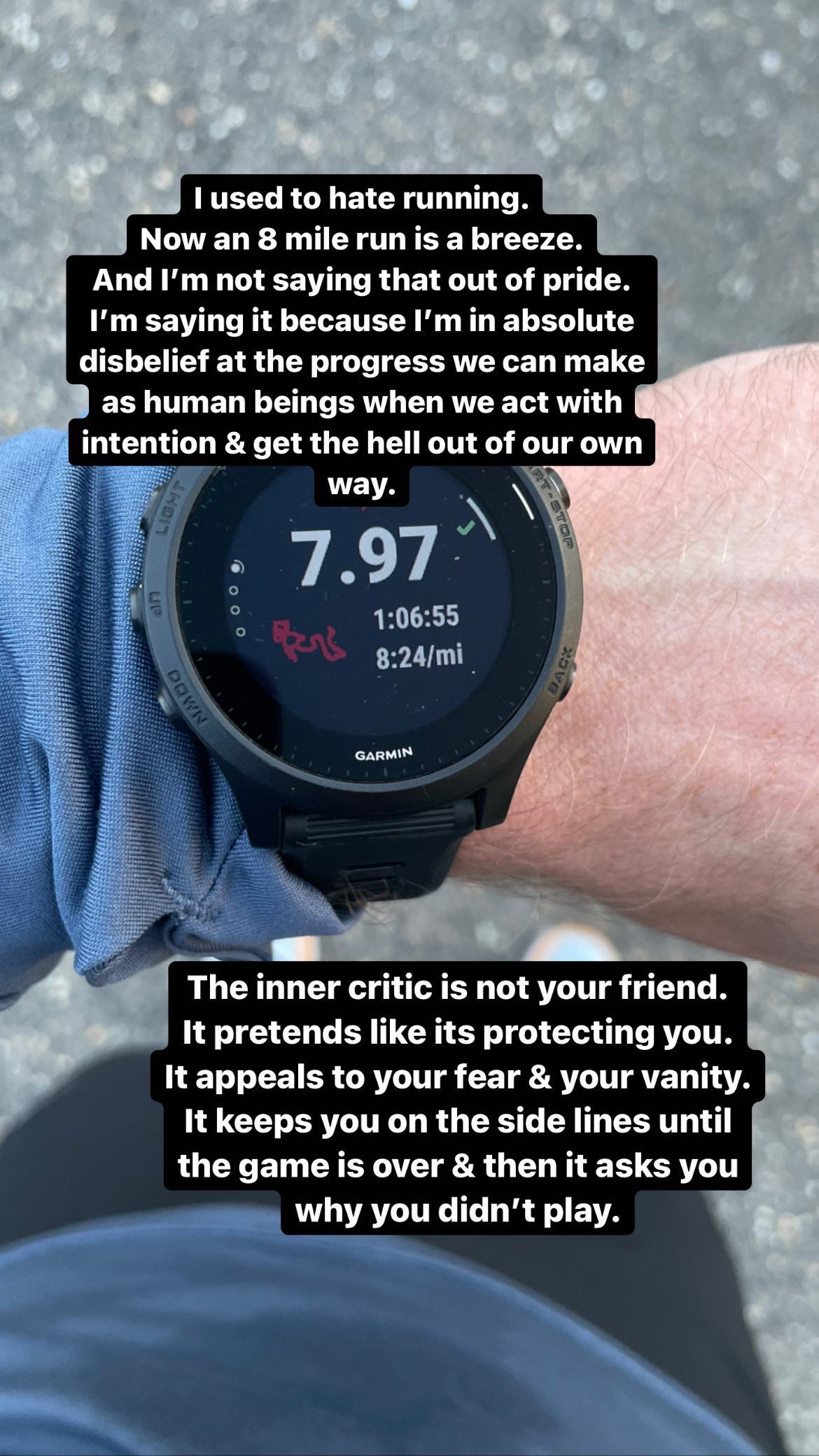 I posted that picture after a run this week on my IG because that inner critic had kept me on the side lines for so long in my life.
I'm even cringing a bit while I'm writing this because there's still a part of me that's saying to myself: "Damn man, it's been 3 years...you can't run more than a half-marathon???", "After all this time, thats all you've done??"
Then again, thats the same voice that said I couldn't run a mile 3 years ago. If I had listened then, I would have given up before I discovered my love for running.
🤬 Thoughts 'On Anger'
I just finished reading this book by the stoic philosopher, Seneca called On Anger.
📝 Quote of the Week
👉
"There are three musts that hold us back: I must do well. You must treat me well. And the world must be easy."
From A Guide to Rational Living by Albert Ellis.